Twelve Preludes Op.11
Written between 1985 and 1987, these pieces might be seen as a series of homages to some of the composer's earliest influences: Gershwin, Ravel, Walton, and the flamencos of Andulacía. They are included on Lionel's piano album 'Andalusian Fantasy' (Navona Records NV5999). The Preludes were premiered by Jack Gibbons at St. John's Smith Square, London, in 1987. They have been performed by Jeremy Filsell, Mark Bebbington and Clara Rodriguez, and broadcast widely in the composer's own recording.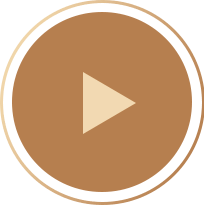 Reviews
This is a DISCOVERY and I urge you to hear this CD! The Preludes are a peppery mix of Gershwin, Rachmaninov and de Falla. The Iberian vein is a strong one - brilliant sunshine, dense black shadows, clangorous, pealing 'wrong-notes' and a Moorish turn to the melodies. The grandeur of Sainsbury's writing is extremely impressive - try the opening and closing preludes. The final prelude is ultra-romantic, insistent, memorable and vibrant with an intense energy. I had to play that track time and again. It has something of the drastic dark pulsing energy of Rachmaninov's Etudes-Tableaux.
Album Review : Andalusian Fantasy
richly varied… one senses something Scriabinesque…
Album Review : Andalusian Fantasy
… a voyage of discovery for the audience… an important contribution to the instrument's repertoire, and a splendid highlight to the evening
Review of performance by Jeremy Filsell
… immediately enjoyable in their contrasting moods and rhythms… there were hints of Debussy, of the strumming of flamenco guitars, even of haunting blues…
Review of performance by Jack Gibbons