South American Suite Op.23
Premiered by Jack Gibbons in Oxford in 1996. The work is included on Lionel's piano album 'Andalusian Fantasy' (Navona Records NV5999). The seven movements are:
Passeio
Saudade
Rumba
Canção
Recuerdos de España
Escuridão
Bacchanale
In his liner notes Jeremy Nicholas writes: "The Suite draws its inspiration from the rhythms of South America, in particular Brazil, as reflected in the Portuguese titles for several of its movements. Yet in the first two there is more than a glimpse of North America and the blues. Passeio ('promenade' or 'stroll') puts one in mind of a Fats Waller number, while some of the harmonies of Saudade (an untranslatable word implying a sense of nostalgic longing) are distinctly Gershwinesque, its blues-like musings twice interrupted by an impressionistic passage evoking the mysterious depths of the rain forest. Rumba is a highly virtuoso toccata, which sends both hands off in dizzying, distinct interplay. Canção ('song') is lazy and languid, taking us, perhaps, to the edge of a lake and its lapping waters; the short middle part lapses briefly into a gentle tango. Recuerdos de España – which might be translated as 'Echoes of Spain' – is the second number of the Suite to demand a bravura technique, and reflects the specifically Spanish musical legacy to the South American continent; the middle section returns us once more to the world of flamenco, with the piano cleverly evoking the insistent, plaintive wail of cante jondo. Escuridão ('darkness') is marked disagio ('uneasy'), and again might suggest the black depths of the rain forest where we might imagine a wild animal is prowling – "a feeling of danger and uncertainty in a strange twilight world," says Sainsbury. The highly virtuosic finale of the Suite is an orgiastic, almost Alkanesque Bacchanale".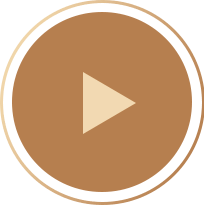 Reviews
… a work of contrasts, from the slow and gentle Canção, with its wonderfully laid-back tempo, to the energetic Recuerdos de España with its shifting moods, and from the rich and mysterious Escuridão to the final Bacchanale.
Album Review : Andalusian Fantasy
… a pot-pourri of dance rhythms, opening with a genial Promenade whose melody lingers long in the mind. Saudade and Rumba have a melancholy air, but are followed by a love song and a thoroughly virtuosic evocation of Spain… brilliant florid decoration… with the orgiastic Bacchanale which concludes, this set is colourful enough to win many friends.
Album Review : Andalusian Fantasy