Soliloquy for solo violin Op.21
Written in 1993, not long after the composer's large-scale Violin Concerto. Oliver Lewis gave the premiere performances of Soliloquy at the Dartington International Summer School and Norfolk & Norwich Festival. It has been widely performed by Rupert Marshall-Luck, notably at the English Music Festival and the Temple Church in London. The piece has been recorded twice: by Marshall-Luck on EM Records (Gurney, Sainsbury, Elgar: Works for violin & piano EMRCD011), and by Czech violinist Vít Mužík on Navona Records ('Slices' NV5874).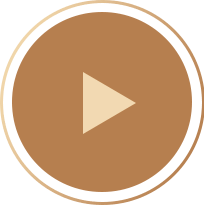 Reviews
… I am tempted to mix a metaphor or two and say that it is the filling in the sandwich that almost steals the show. Lionel Sainsbury's Soliloquy, Op.21, for unaccompanied violin, is a terrific discovery, a real virtuoso showpiece that also has a great deal to say. Lasting only just over seven minutes, its marriage of passionate statement involving much sweeping figuration across the full range of the instrument, and vigorously impulsive upbeats leading to frequently double-stopped melodic utterances, suggests a comprehensive understanding of the instrument. The title is a good one, suggestive of Shakespearian musings and self-examination: it seems to fit what we hear. Intensely violinistic, the piece is given a searing performance by Marshall-Luck, who convinces one that its comparatively short span contains an utterance of compressed energy, ideally realised.
Album Review : Gurney, Sainsbury, Elgar: Works for violin & piano
Marshall-Luck has an opportunity to show his quality, unaccompanied, in the full-hearted utterance of Lionel Sainsbury's eloquent Soliloquy.
Album Review : Gurney, Sainsbury, Elgar: Works for violin & piano
The music of Lionel Sainsbury is largely unknown to me, but if his Soliloquy for solo violin is anything to go by, I will be wanting to investigate his work without delay. This is a passionate and beautifully written piece, which eschews more contemporary playing techniques in favour of simplicity and purity of expression. Its impact is out of all proportion to its relatively short length… a work of great nobility and strength. This is a superb new release. The sound is rich, yet clear, as one would expect at the Wyastone Concert Hall. The documentation is excellent – extremely informative and a model that other record companies should follow.
Album Review : Gurney, Sainsbury, Elgar: Works for violin & piano
The performances of all three works are out of the top drawer. If attention focuses, understandably, on the Gurney discovery, that should not overshadow either of the other two works or of the respective performances of them. Lionel Sainsbury's Soliloquy for solo violin is an impressive work that packs a lot into a short time span, both technically and in terms of musical content… it grabbed my attention from the opening rhetorical flourish and sustained it thereafter… also due in no small measure to the bravura playing of Rupert Marshall-Luck. I must seek out Sainsbury's Violin Concerto without delay. The recorded sound is excellent. As usual with this label the documentation is excellent: Rupert Marshall-Luck writes knowledgeably and with enthusiasm about the music, while Andrew Neill of the Elgar Society and Ian Venables contribute notes on Elgar and Gurney respectively. EM Records has already issued several important discs of neglected English music. However, this disc may be their most important release to date, I fancy.
Album Review : Gurney, Sainsbury, Elgar: Works for violin & piano
…one doesn't sense that Sainsbury is trying to emulate Bach, Reger, Ysaye, or anyone else who wrote solo violin works. Uppermost in Sainsbury's piece is melodic impulse, even in the thorniest double-stopped passages, the violin maintains a singing line. … It wasn't too long ago that I purchased a Dutton CD of the Violin Concerto by Lionel Sainsbury, and its rapturous beauty swept me away. The Soliloquy is every bit as stunning. Sainsbury is a composer whose work I'm eager to explore further.
... a passionate unaccompanied piece... supremely well conceived for the violin...
... this very plaintive work for solo violin is certainly challenging and offers much for the soloist to do, but the net effect is serious throughout. Sainsbury has also written a Violin Concerto which, on the heels of this Soliloquy, I would like to hear. Navona sticks to its mission statement in providing interesting and diverse music. Many thanks too for the interactive (enhanced) CD, on which composer's notes and scores are included.